Blessed w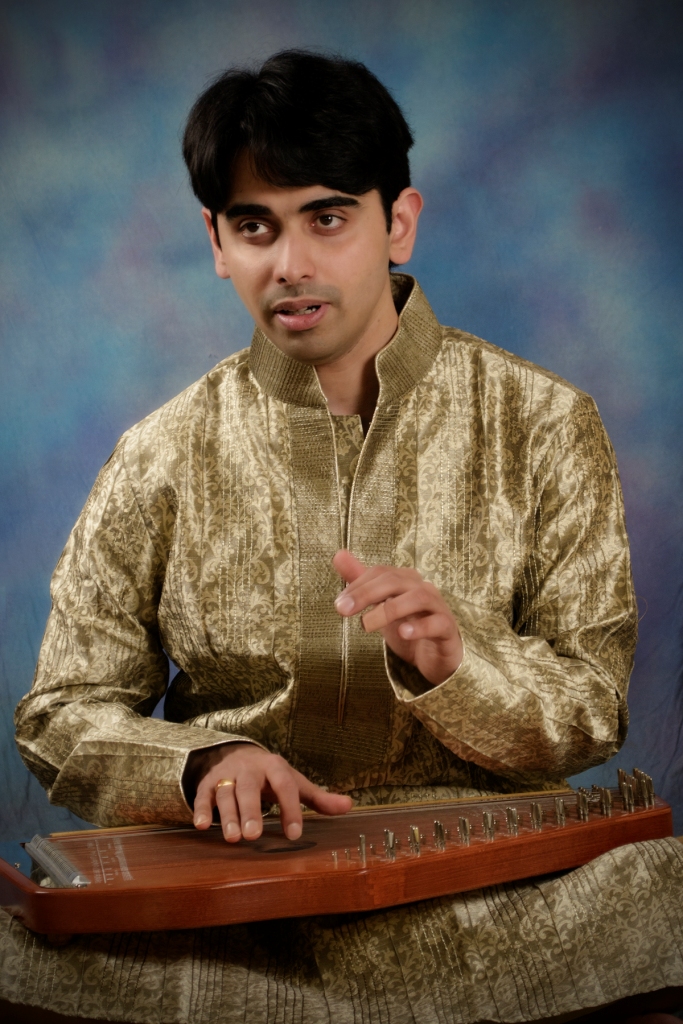 ith a mellifluous voice and exceptional versatility,        Pritam Bhattacharjee is one of the most accomplished and acclaimed Indian Classical vocalists of his generation, who has performed at most of the prestigious festivals around the world. Pritam's musical excellence far belies his age and has won recognition and appreciation of music lovers, enthusiasts and connoisseurs, globally. He is a leading exponent of the illustrious Mewati Gharana.
In addition to being a renowned vocalist, Pritam is also a brilliant and an acclaimed composer, who has written and composed over 400 compositions in different Ragas (melodic patterns), which he has presented at many festivals. Pritam has also experimented with different genres of music through his own compositions and performances.
 Hailing from Silchar, Assam in India, Pritam is one of the foremost disciples of the legendary Mewati Maestro Sangeet Martand Pandit Jasraj ji, and has received rigorous training under Pandit Jasraji's tutelage since he was 12 years old.  In one of the most blessed moments, Pritam's dream came true when Pandit Jasraj ji, who was visiting Silchar for a performance, himself encouraged and accepted Pritam as his disciple upon hearing Pritam sing one of Pandit ji's rendition in an impeccable way.  Impressed by Pritam's singing style, skill and talent, Pandit Jasraji accepted him as his disciple under the traditional "Guru-Shishya Parampara" method of imparting knowledge.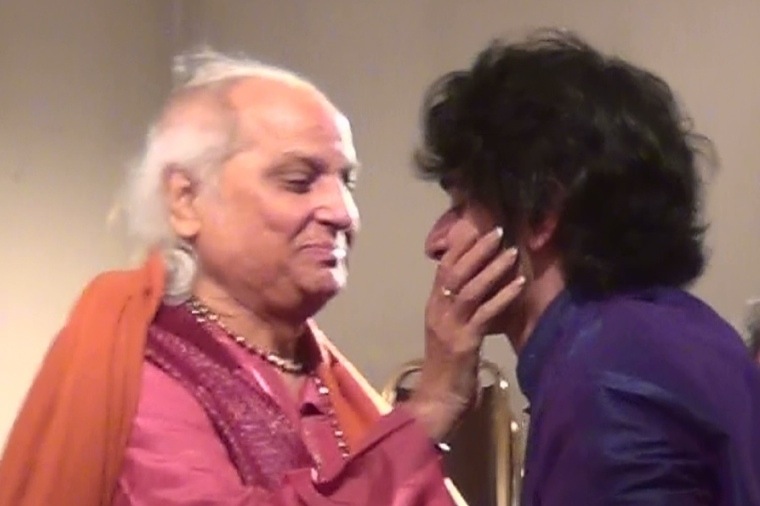 Pritam had earlier begun his initial training at a tender age of 4 years from his mother Mrs. Manjushree Bhattacharjee and then under other Gurus including, Shri Sundhanshu Deb, Shri Vijay Chakraborty and Shri Amarendra Chakraborty.
While Pritam is ably carrying forward the rich Mewati tradition and legacy, he has further enhanced and embellished his gaayaki (style of singing) with more aesthetic elements.
Pritam's masterful renditions and soulful singing is characterized by insightful treatment of the ragas, impeccable clarity of swar and exquisite taans. His command over both "sur" and "laya" is exemplary and is easily evident when listening to his delightful performances.
  Pritam has performed at many concerts and prestigious festivals in India and abroad, including Aarohi Festival (Mumbai), Doverlane Conference (Kolkata), Pandit Motiram Maniram Sangeet Samaroha (Hyderabad), Gunidas Sangeet Samaroh (Mumbai), Harivallabh Music Festival  (Jalandhar), Saptak Music Festival (Ahmedabad), Avishkar Smriti Samaroha (Goa), Ustad Alladiya Khan Music Festival (Mumbai), Sudarshan Sangeet Sabha (Pune), LearnQuest Festival (Boston, USA), South Asian Performing Arts Foundation (SAPAF), Tulsa in USA. He has also traveled extensively and performed with his Guruji, Pandit Jasraj ji, in prominent music festivals including the Doverlane Music conference (Calcutta), Gunidas Sangeet Samaroha (Delhi), Sawai Gandharva Music Festival (Pune), Swar-Utsav (Delhi, Jaipur, Indore, Mumbai), and at ICCR's 50th anniversary celebrations in South Africa, Kenya, Namibia, Tanzania and Mauritius.  
Pritam continues to perform regularly in major cities all over the US and Canada, as well as in India and other countries. Recently, he performed a unique Jugalbandi along with the world-renowned Sitar Maestro, Ustad Shahid Parvez.
Awards and Felicitations:
Awarded the "Pt Mallikarjun Mansur Award 2015" by Pt Mallikarjun Mansur Memorial Trust and Government of Karnataka, Dharwad, Karnataka, India
Felicitated by the Mayor of the City of Tulsa, Oklahoma, USA for his exceptional performance along with the world-renowned Tabla Maestro Ustad Zakir Hussain in 2009.
Felicitated with the Title of 'Acharya Varishtha' in 2012 and 'Sangeet Acharya' in 2006 by Pandit Jasraj Institute of Music Appreciation, Research and Artistry, New York. 
Felicitated by Vedanta Center, Chicago for his performance at the 2013 Global Convention of the Vedanta Center, which brought together nearly 2500 of its global members, to celebrate the 150th birth anniversary of Swami Vivekananda.
First place winner award in Hindustani Classical Vocal competition held for upcoming artists all over India organized by 'Vedic Heritage', New York, USA in 2001. 
Although specializing in traditional khayal singing, Pritam is equally well versed in the light genres of Hindustani Classical Music such as Thumri, Dadra, Tarana, Bhajans and Ghazals.  Pritam has also written and composed over 100 semi-classical, light and devotional songs in Hindi as well as in Bengali.
Pritam has several CDs to his credit including 'Soulful Melodies' (2007), 'Spandan' (2009) and 'Mewati Heritage' (2012) which has been widely appreciated by musicians and music connoisseurs globally.
Currently, Pritam is also the Director of Pandit Jasraj School of Music in Atlanta and is an inspiration and a role model to several young artists.